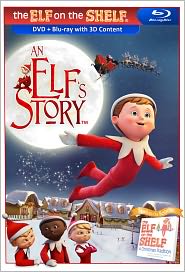 Our
The Elf on the Shelf
is here. I've got our Tivo set up to record "
The Elf on the Shelf: An Elf's Story
" about an elf named Chippey who tries to help a young boy who is struggling to believe in the magic of Christmas. It will be on WJZ 13 Baltimore, our local CBS station, this Friday night at 9:30. Now, all I need is my little girls home from visiting their Nana in New Jersey, and we'll be ready to get this tradition started.
If you have any tips or creative ideas for introducing our Elf to my two and three year old daughters, please share them by leaving me a comment!
Elf on the Shelf Party
Going on Now!